Estonian woman looking for love and marriage. Single Estonian woman bride wife dating
We guarantee that ALL women in our database are available and actively looking for a husband.
We offer a 100% Satisfaction Guarantee - if you are not completely satisfied with our service, just contact us, and we will immediately give you 100% refund.
Do you know that you can receive 3 month access to ALL addresses, phone numbers and e-mails of beautiful Russian women from our catalog for as little as $ 19.00.

ID : 1979
Name: Elena Levin
Country(city): Estonia (Tallinn)
Age: 38
Date of birth: 27 February
Height: 165 cm
Weight: 54 kg
Marital status: Single
Children: 1 boy - 19 y.o. - lives separately
Smokes: No
Languages: English, French
About me: I am feminine, sociable, extra sensible, sincere, cheerful,
optimistically, sentimental, with big sense of humour. I very like pets - have a cat, cold fish and dog at home. By nature I feel myself like Gold Fish. I very like horses and driving by car and on little sea scooters. I very like sing Russian Romances.
Looking for : I waiting a letter from a Solid Gentleman who can
value love this perfect woman like me! I am independent in financial part and not looking rich man! He must want to create family and born our common daughter, generous, with sense of humour.If you are Don Juan by character. please don't write me!
Age from 35 till 50 y.o. height from 175 till...
Contact information : address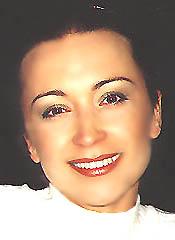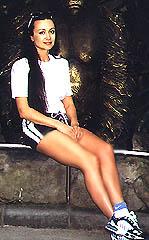 Current Members! Address of this woman is available for you in Members Area!
brwaest
Estonian woman. Copyright © by Beautiful Russian Women Agency. All Rights Reserved. No part of this site can be copied without written permission from Beautiful Russian Women Agency